< Back to All News
Announcing new e-newsletter
Dear Friends of the Howley Foundation,
We're proud to be sharing our inaugural e-newsletter with you. Over the years, we've had many people ask about the work of the Howley Foundation, so we've decided to launch a regular means of communicating feature articles and spotlights about the students and education-based projects that we support. Many of them have left lasting impressions upon us, and we hope that learning about them will touch and inspire you too.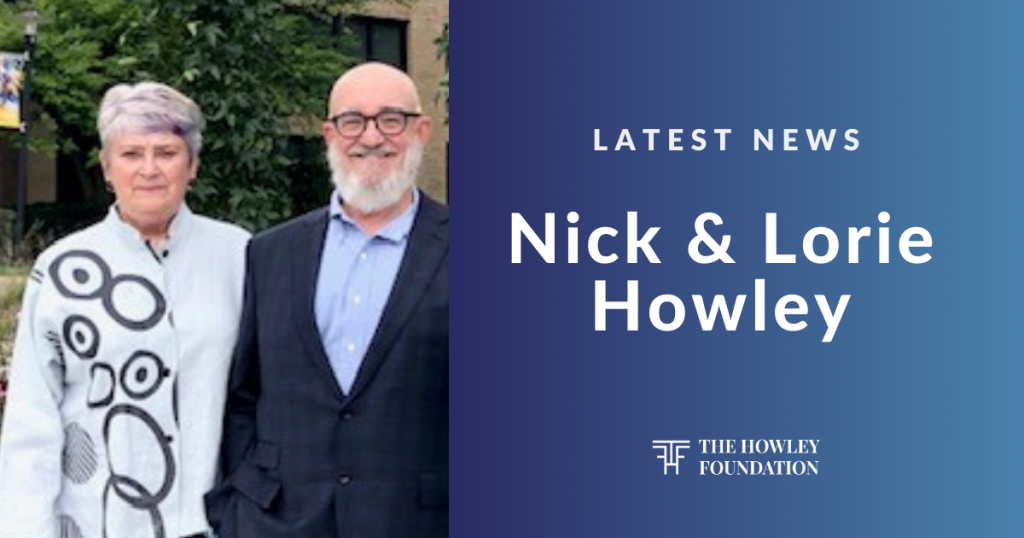 Our roots are in Philadelphia (Nick) and Upstate New York (Lorie), and we raised our family in Cleveland. We truly appreciate how much we benefited from these strong communities and their values-based Catholic education systems. We're grateful for the opportunities that have opened up for us, along with our children, and we are fortunate to be in a position where we can pay it forward.
In 2001, we established the Howley Foundation with the intent of helping students, many who could not afford to receive the best education possible. An opportunity that should be available to all students, regardless of economic means. We firmly believe that education is one of the only practical means for upward social and economic mobility, so we've dedicated the last twenty years to supporting education by investing in students from diverse backgrounds and new and existing schools that offer life-changing educational opportunities.
One of our overarching goals is to make sure our students and educational grantees have clear and measurable goals to achieve success. We are very metric and result focused. We're more interested in supporting people and programs with the potential to succeed and make a difference than limiting ourselves to a more traditional student or educational path. We evaluate every scholarship and grant carefully, to make sure the Foundation's resources can provide the greatest impact.
We also realize that one of our core values—instilling a strong moral compass—can be difficult to measure. But character development is a critical piece to helping our students rise above many of the challenges they face. No school or student is exactly alike, but we're committed to help economically disadvantaged students reach their highest potential through education.
We hope you enjoy this first e-newsletter and we look forward to sharing more about the important work of our educational grantees, their models of success, and spotlights about our Howley Scholars in the future.
To read our first e-newsletter, click here.
To sign up for future e-newsletters and get them directly to your inbox, please click here to sign up.
Sincerely,
Nick and Lorie Howley
The Howley Foundation