< Back to All News
Malvern Prep Alumni Spotlight on Howley Foundation Board Member – Andy Howley
Originally published in the Malvern Prep Magazine (Fall/Winter 2022)
Andy Howley '72 grew up in Havertown, PA, and is the third-born of eight children. He attended St. Laurence School in Upper Darby, spent four years at Malvern Prep, and attended Muhlenberg College where he was a double major in Business and French, with a minor in German. Following college, Howley received his MBA from The Wharton School of The University of Pennsylvania and since then he has had a series of jobs, mostly in financial positions. He now considers himself semi-retired, but still keeping busy with family, serving on the Board of Trustees at Malvern Prep, and work.
While older brother, Nick, attended St. Joe's Prep, the four younger siblings, Andy, Dan Howley '71, Tom Howley '74, and Mark Howley '78, attended Malvern Prep. The Howleys were already familiar with Malvern, having had two family members attend in the 50s. Howley's father, Mr. Nick Howley, Jr. P'71'72'74'78 TE, was very involved in helping the school recover and stay open in the 70s, as well as serving on the Board of Trustees as both member and Chair from 1974 to 1980.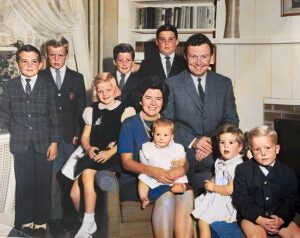 During his time as a student at Malvern, Howley was a self-described "sports junkie." "The main thing I did was play basketball," he said. "I wasn't the best player, but I tried real hard and I liked it. I also participated in intramural sports."
When asked about what he remembers most about being in school with his brothers, he shared, "I remember piling into the car and driving out to school. We had a route we took where we picked up other kids along the way, too. When we got to school we had our own group of friends, but we were close. I'm still close with all eight of my siblings – we see each other on a regular basis."
When Howley was a student, Malvern was going through some tough times. While he never realized the extent of the issues, he did recognize that his dad was part of a group of businessmen who jumped in and helped to get the school back on its feet. "We knew that dad was at Malvern trying to make things better. I think everyone in our family was aware that our father was very dedicated to helping Malvern," he shared. "When Nick was able to donate and help out, Malvern was at the top of his list."
The Howley Foundation was founded in 2001 by Nick and Lorie Howley with the intent of helping students, all students, regardless of economic means, receive the best education possible. The Howley Foundation has gifted Malvern Prep with a $20 million gift that will provide for a variety of needs at the school. Most especially, this generous gift will support 40 students with annual scholarships who would otherwise not be able to achieve a Malvern Prep education. In addition, to honor their father's legacy, as well as his commitment to Malvern and the founding of the  Middle School, Malvern's Middle School Program will be named the W. Nicholas Howley, Jr. Middle School.
Howley was also recently appointed to Malvern's Board of Trustees. While he hopes that everything goes well during his tenure, he recognizes that sometimes things happen where Trustee involvement is needed and hopes that with his financial mindset, as well as familiarity with the school, he can provide assistance if he is called to help.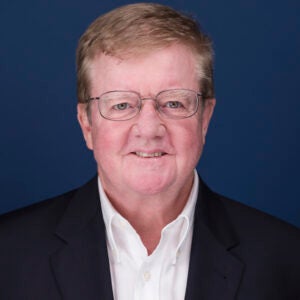 When asked about the importance of alumni and their families getting involved with and giving back to Malvern, he quickly responded, "To keep the heritage alive. There are so many people who go there now that their grandfather, father went to Malvern. If you jump forward a couple of years, you hope that continues to be the case." Elaborating further, he shares, "I think it's important for alumni to keep in touch, to know what's going on, to have a warm feeling about the school, and have their family be part of the experience. The more they keep in touch, the more likely they are to support the school. You never know where the next significant gift is going to come from, but it's probably going to come from somebody who already knows and has some affection for the school."