< Back to All News
PJ's Perspective: Foundation Touchpoints
Executive Director's Corner with PJ Reindel
When I first met Nick and Lorie Howley, I was struck by how personal their work was to me. My parents sacrificed a lot for their kids, sending all three of us to Catholic schools from kindergarten through high school. The values from my own education align very well with the work the Howleys are doing, and this is what makes being involved in this work so special. It's personal to me.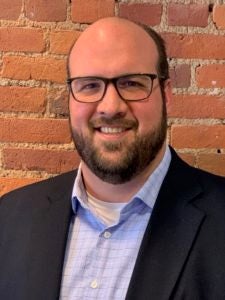 We talk a lot about touchpoints at the Foundation. They're woven into everything we do. For the Howley Scholars, we meet with every single student each year over their four-year scholarship and that is significant to both them and us. COVID has made things different this year, but we've still managed to connect. This individualized approach represents the Howley Foundation's commitment to each one of our scholars.
And in our grantmaking to help support or launch innovative educational programs, we prioritize site visits with all our grantees to make sure we understand what they're doing and how it fits with our goals of creating educational opportunities where they may not necessarily exist. That's one of the most eye-opening and rewarding aspects of working with the Howleys. We get to look at education in a very non-traditional way. Opportunity in this country is abundant, but not always for everyone. We try to do our part to support current and potential paths that can bridge the opportunity gap.
An excellent example of an innovative program the Foundation supports is the subject of our first grantee spotlight—The Fugees Academy, a school for refugee children with a location in Cleveland. It's educational work like this that deserves the spotlight so we can all learn from and be inspired by best practices and models of success, and perhaps replicate ideas for education that work.
As we begin to see a light at the end of this pandemic tunnel, I look forward to returning to the schools, engaging with our scholars, and seeing firsthand the impact of strong and innovative educational programming. If you ever have questions about our scholarship programs or our grantmaking efforts, please don't hesitate to reach out.
PJ Reindel
Executive Director
preindel@howleyfoundation.org