< Back to All News
Pledge to The Cleveland Clinic for ASPIRE Nurse Education Program Ranks Fifth in Largest Philanthropic Gifts in Cleveland in 2020
Originally published on Crain's Cleveland Business website
The Howley Foundation's pledge to The Cleveland Clinic for the ASPIRE Nurse Education Program ranks fifth in largest philanthropic gifts in Cleveland in 2020, per Crain's 2021 Giving Guide.
The following is the Crain's article from a year ago which highlighted the Foundation's expansion of the ASPIRE Program.
A $10 million gift from the Howley Foundation will help Cleveland Clinic expand its ASPIRE Nursing Scholars Program in partnership with Ursuline College.
The Clinic established ASPIRE, a local high school and college program, with support from the foundation and in collaboration with Cuyahoga Community College in an effort to increase diversity in health care, address opportunity gaps and reduce health disparities in the community, according to a news release.
ASPIRE welcomed its first cohort in 2017. About 25 students from Cleveland-area high schools enter the 12-week program each year as high school juniors. They're taught relationship-based care, simulation health care, research and evidence-based practice, and more.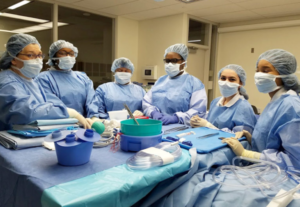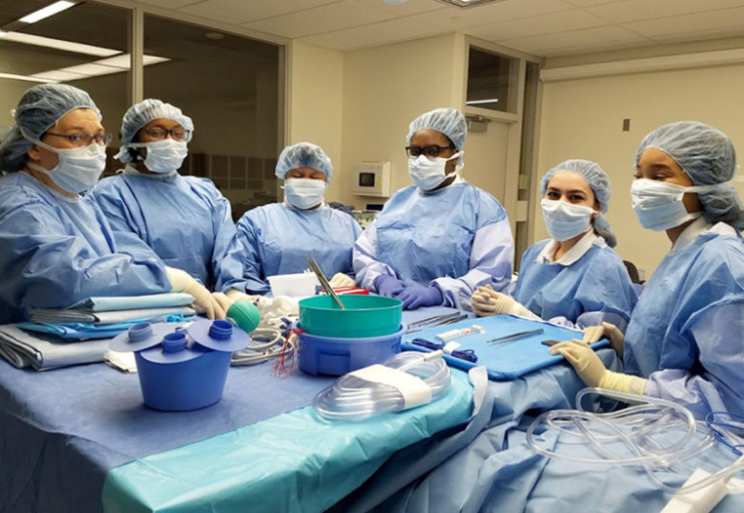 The new funding and partnership with Ursuline will offer seniors who return to the program the chance to participate in a clinical nursing experience and an opportunity to earn a scholarship to pursue a bachelor of science degree in nursing from the Breen School of Nursing and Health Professions at Ursuline College.
Students work as patient care nursing assistants (PCNAs) for the Clinic's Stanley Shalom Zielony Institute for Nursing Excellence during the summer after graduating high school and throughout college. They have the opportunity to work as registered nurses at the Clinic for at least three years after college graduation and licensure.
"Through ASPIRE, we are increasing opportunities for underrepresented students and committed to developing a new generation of diverse and expertly trained nurses," said Joan M. Kavanagh, associate chief nursing officer of nursing education and professional development at Cleveland Clinic, in a provided statement. "In addition to providing access to Ursuline's prestigious nursing program, students will be given room and board to ensure they have an optimal on-campus learning environment to complete their degree."
Ursuline's Breen School of Nursing and Health Professions is committed to providing resources and wraparound services that help ensure student success in the program, said Patricia Sharpnack, dean of the nursing school, in the release. This fall, Ursuline welcomed 11 ASPIRE students, most of whom are 2020 high school graduates and some of whom transferred from the associate's degree program at Cuyahoga Community College.
"Supporting educational programs that directly address issues of equality and upward mobility is the central focus of The Howley Foundation," said Nick Howley, chairman of the Howley Foundation and executive chairman and founder of TransDigm Group Inc., in a provided statement. "The ASPIRE program is a shining example. Cleveland Clinic's partnership with Ursuline College will enable education for underrepresented students seeking to become tomorrow's health care leaders, and we're excited to see the program grow and thrive in the years to come."
The ASPIRE program is currently accepting applications from high school juniors, who are chosen at the direction of Cleveland Clinic, based on their GPA, a short essay, recommendations and an interview.